Introduction​
Kontenbase allows you to easily create backend API, auth, and storage in less than 1 minute without coding.
It is a no-code backend API platform, or Backend as a Service (BaaS), that allows you to create a backend API as fast as possible. We enable developers to build backend API (currently focused on REST API) without having to touch backend code at all.
If you are a frontend developer, you can create a backend API without the need to create your backend from scratch. Or even more, if you are a backend developer, you can create a backend API without deploying it yourself. But of course, it's still possible to create a custom backend service too.
This is how it looks like: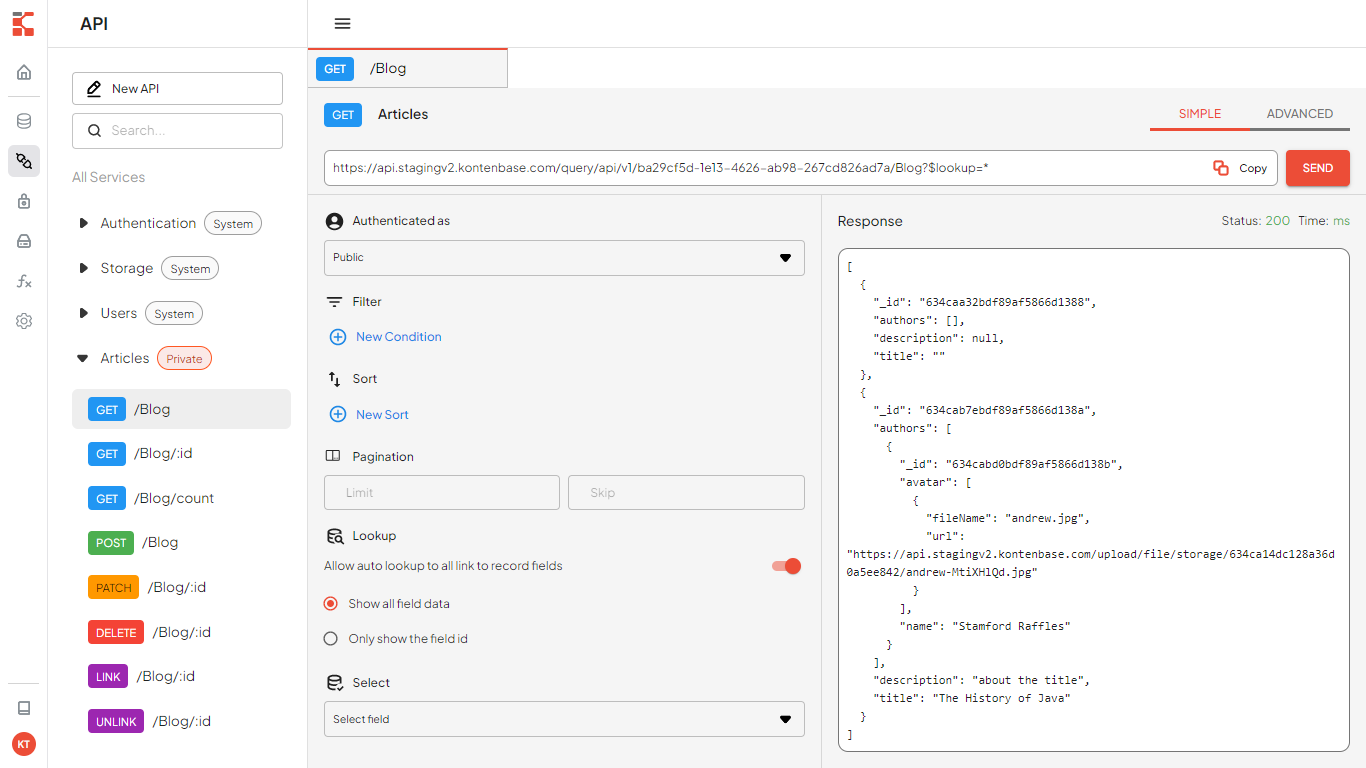 Alternatives​
Think of it as a very simple alternative of:
JSON Placeholder
Express.js
hapi.js
AdonisJS
Postman
Insomnia
Strapi
Firebase
Supabase
and other API-focused tools
Features​
Kontenbase lets you focus on the frontend and your product.
Hosted Backend
Auto Generated API and SDK
Hosted Database
Database Migration
Authentication and Authorization
Realtime subscriptions
Storage
Functions (coming soon)
Internal Tools (coming soon)
Examples​
We have some project examples in our GitHub, be sure to check them out:
Feedback​
How can you provide feedback? Please use our GitHub Issues for high-level feedback. Additionally, the websites has a Feedback button in the corner. If you spot something that doesn't make sense, please tell us!